Last week, we held a contest where fans were asked to predict the outcome in the Jason Spezza sweepstakes.  With all the rumours that have been circulating around the last few weeks, I wanted to give you all a chance to take a shot at predicting the Jason Spezza Trade.  The results were certainly interesting and should make for some pretty good discussion.
In total there were 87 submissions with most of you leaning towards the St. Louis Blues…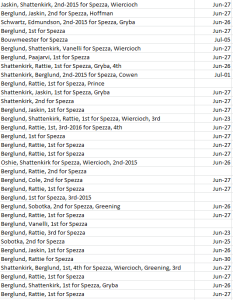 Or the Anaheim Ducks…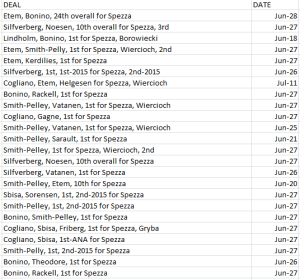 Nashville was probably the team that came up third most.  Although I bet some people would like to change their prediction with the news that the Nashville Predators are apparently on Jason Spezza's no trade list.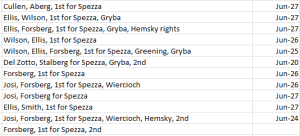 And then a few of you went against the grain entirely, picking options from outside the three most talked about teams.  And possibly my favourite entry, one participant predicted no trade at all.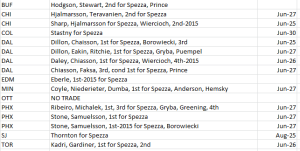 You can click on each of the images to get a better look.  Good luck to everyone that entered!